Major Cruise Lines Release Shipboard Crime Statistics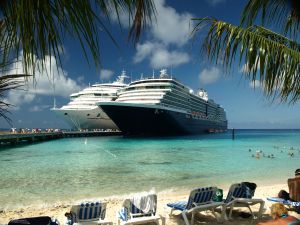 The three largest cruise lines based in the United States, Carnival Corp., Royal Caribbean, and Norwegian Cruise Line, began posting data related to shipboard crime earlier this month.  The decision to post the data was announced last month and data was posted on August 1.  Disney Cruise Line followed suit but did not reveal its decision until after the data was already posted on its website.  The data reveals many more crimes were reported on cruise vessels than had previously been made public.  Although the companies began disclosing crime statistics voluntarily, the disclosures were made amid growing pressure from Congress and crime victims for more transparency related to crime at sea. 
Although the newly disclosed data provides a new window into statistics for crime at sea, Carnival Corp. reported only the statistics for their North American-based lines (Carnival Cruise Lines, Holland America Line, Princess Cruises, and Seabourn Cruises).  Carnival Corp. did not disclose data for its other cruise lines: Aida Cruises, Costa Cruises, Cunard, Ibero Cruceros, and P&O Cruises.  The data posted by Royal Caribbean, Disney Cruise Line, and Norwegian Cruise Line is for vessels worldwide.
The disclosures reveal only allegations of crime and missing persons in the Cruise Vessel Security and Safety Act (CVSSA) crime reporting categories.  These categories are: homicide, suspicious death, missing U.S. national, kidnapping, assault with serious bodily injury, firing or tampering with vessel, theft of greater than $10,000, rape, and other sexual assault.  There is no data available to the public related to crimes aboard cruises that do not fall within any of these categories.  
Previously, the only cruise industry crime statistics available to the public were those from the U.S. Coast Guard, which included only cases falling within the CVSSA crime reporting categories in which the FBI had completed an investigation.  This excluded crimes which were not investigated by the FBI and crimes with an ongoing FBI investigation.  In addition, not all alleged crimes have to be reported to the FBI, depending on the nature of the incident and the nationalities of those involved, among other criteria.  The Coast Guard statistics for incidents in 2011 and 2012 revealed only 31 crimes within the CVSSA categories, while there were another 99 reported CVSSA crimes that were either not investigated by the FBI or the FBI investigation had not closed.
Senator Jay Rockefeller, a West Virginia Democrat who chairs the Senate Commerce Committee, has proposed a federal bill which would require cruise lines to report shipboard crime data and give victims greater rights.  Rockefeller stated, "If we're really going to make a difference for consumers, I believe it's going to take legislative action to make sure this industry is required to give customers the information they need and deserve when they're making a decision about taking a cruise."
Ken Carver, chairman of the International Cruise Victims group, has said he believes the recently disclosed data underreports the reality because the initial investigations are handled by cruise line security personnel rather than law enforcement.  Carver advocates legislation to standardize reporting and an expansion on the crimes for which data is revealed.
Victims of crime aboard cruise vessels may have claims against the cruise company, depending on the circumstances of the case.  If the crime resulted from the cruise line's negligence or the negligence of the crew, crime victims are likely entitled to recovery from the cruise line.  Examples may include crimes committed against passengers by crewmembers, situations where the crew negligently failed to intervene to prevent a crime in progress, and situations where the crew's negligence created circumstances that allowed a crime to be committed.