Thankfully, No Commercial Fishing Deaths This Year in Alaska.
During the last federal fiscal year e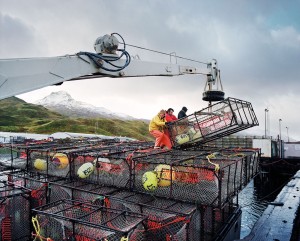 nding on September 30, the U.S. Coast Guard reported that, for the first time in known history, no one died on the job while commercial fishing in Alaska. U.S. Coast Guard Capt. Phillip Thorne, chief of enforcement for the Coast Guard in Alaska, commented: "This is the first year, going back as far as we have records, that we didn't have what I'll characterize as an operational-related death." Salmon fishing has replaced Bering Sea crab fishing as the deadliest fishery in recent years. While deaths did occur, the U.S. Coast Guard reports that they were unrelated to fishing operations.
According to NIOSH, in the prior year nine people died in Alaska fishing accidents, and there were 29 deaths nationwide. These numbers were the lowest since NIOSH started keeping record in 2000. Nationwide, commercial fishing deaths are on the decline. Many fisheries have been rationalized and consolidated, with quotas in place for individual boats instead of an entire fleet. Instead of boats racing out to catch the most fish in a defined period, fishing is slower under the quota system. As a result, there are less people making a living in commercial fishing and the fishing is slower, improving the safety of fishing operations. New equipment, including winch shutoffs, more comfortable life jackets, and better training has also improved safety.
The U.S. Coast Guard has increasingly emphasized safety exams for fishing vessels and recently began mandating exams nationwide for every fishing vessel that works more than 3 miles offshore. These safety examinations increase compliance with U.S. Coast Guard safety regulations and are designed to improve the most deadly form of accidents – vessel sinkings. With more federal observes required aboard Alaska fishing boats, safety issues are more regularly reported to the U.S. Coast Guard. Although six commercial fishing vessels sank between June and September in Alaska, there were no fatalities in those sinkings. In the past, vessel sinkings were the largest driver of fatalities and the recent survival of these crews may suggest that improved training is yielding positive results.
As lawyers representing the families of crew members killed and injured in Alaska, we applaud the news that safety has improved the industry and that no lives were lost this year. We hope that the industry continues to make strives to lower the terrible consequences of unsafe conditions in the fishing industry that lead to needless deaths and touch real families. Let us hope for improved safety and less injuries in the coming year.